We're Committed to Helping Veterans
Without our veterans, we wouldn't have the freedom to build. It's why we remain so committed to giving back.
Operation Homefront 2023: Babcock Ranch
In partnership with Operation Homefront, we're building a new, mortgage-free home in southwest Florida that will be gifted to a deserving military family later this year. At the end of June, Meritage employees, Operation Homefront representatives and members of the local community gathered for a special tradition of ours—the home signing event. Well wishes and thank you messages were handwritten along the framing of the house that the family will soon call their home.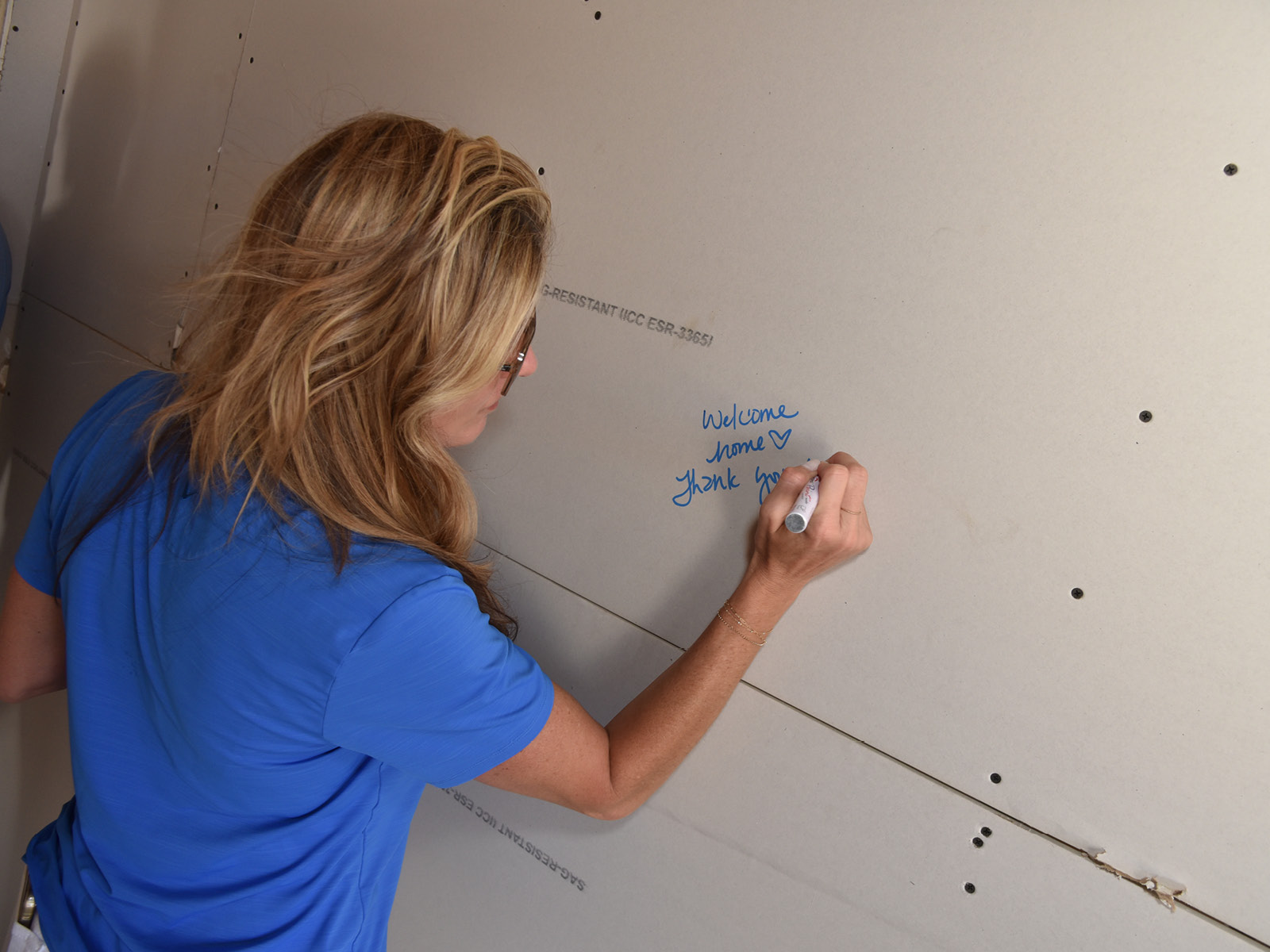 A Look Back: Keys to a New Beginning
After years of moving around the country or even living overseas, having a permanent place to call home can be life-changing for military families. Watch this video to see the emotional moments when three deserving veterans and their families are handed the keys to brand new, mortgage-free Meritage homes as part of Operation Homefront's 2022 Permanent Homes for Veterans program.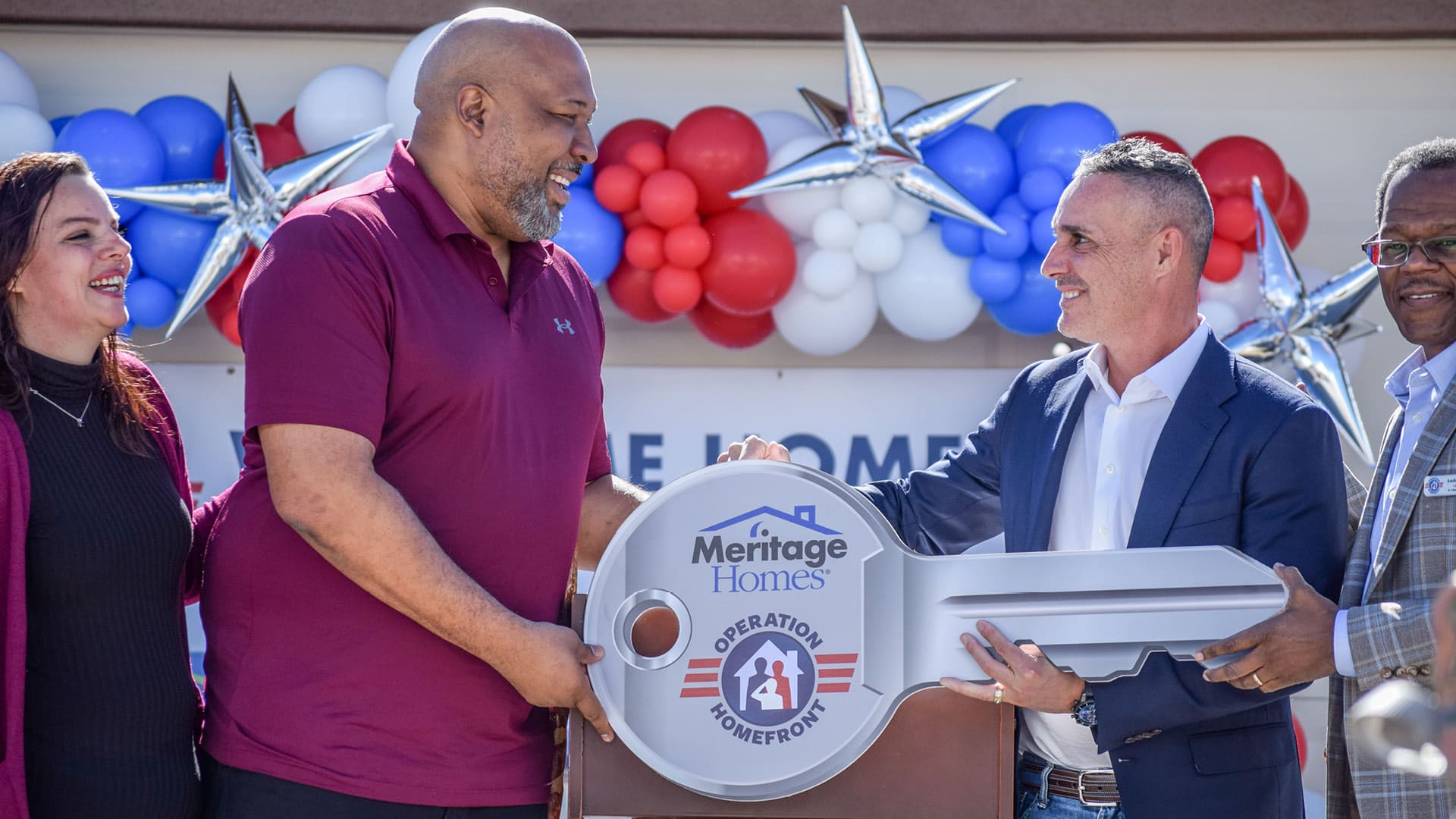 We're proud to have helped veterans in the following cities over the years.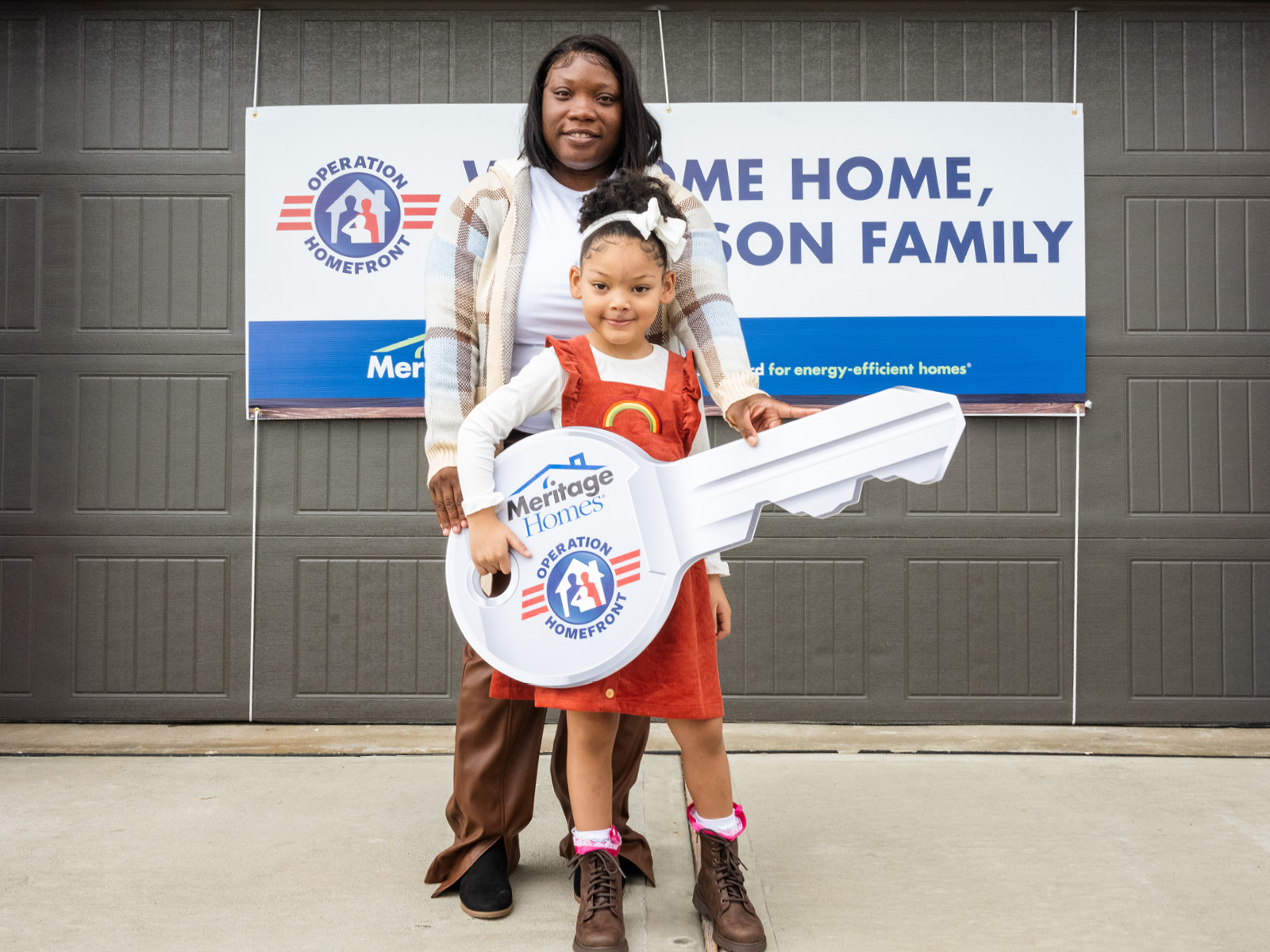 2022
Houston, TX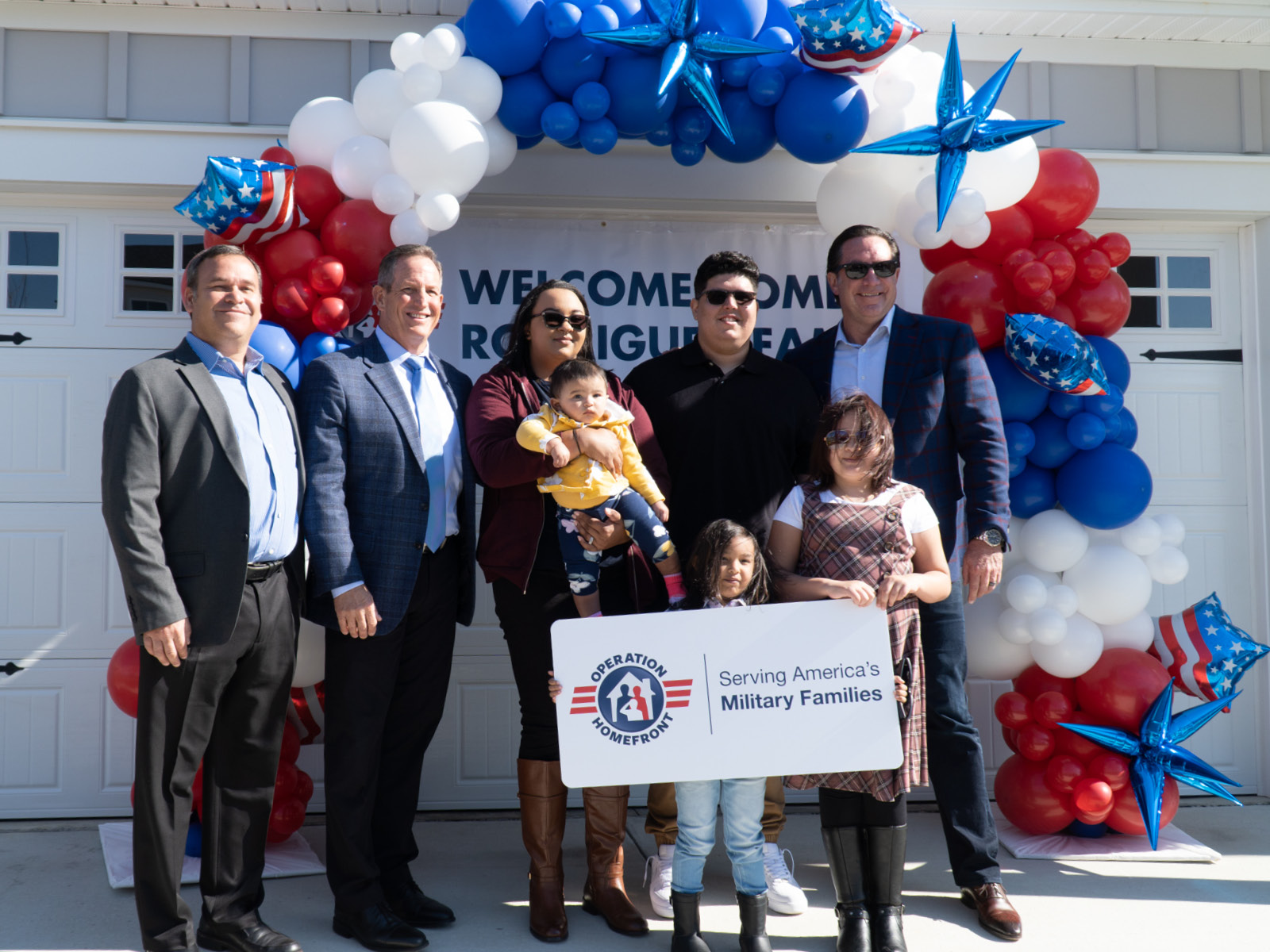 2022
Nashville, TN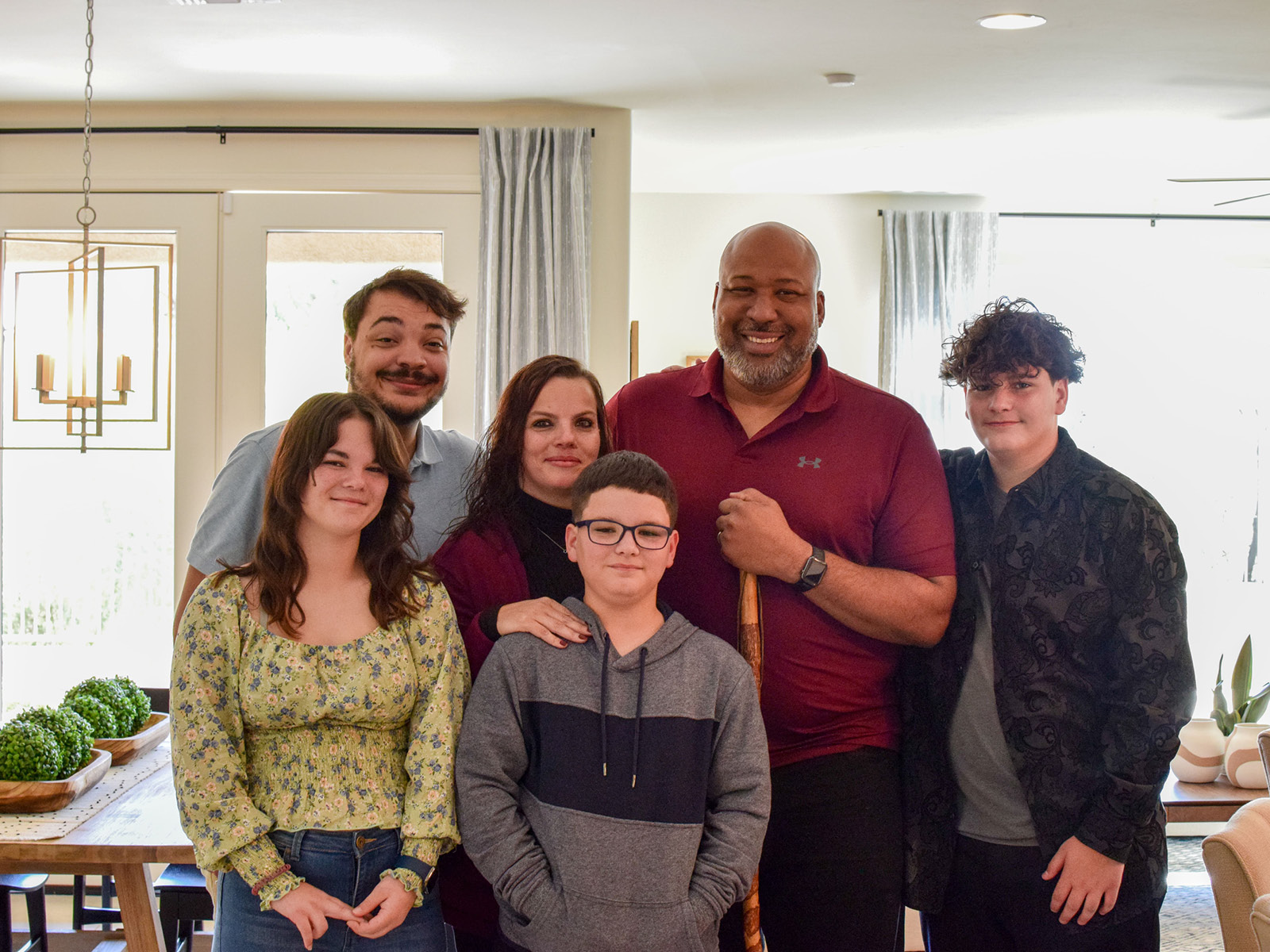 2022
Tucson, AZ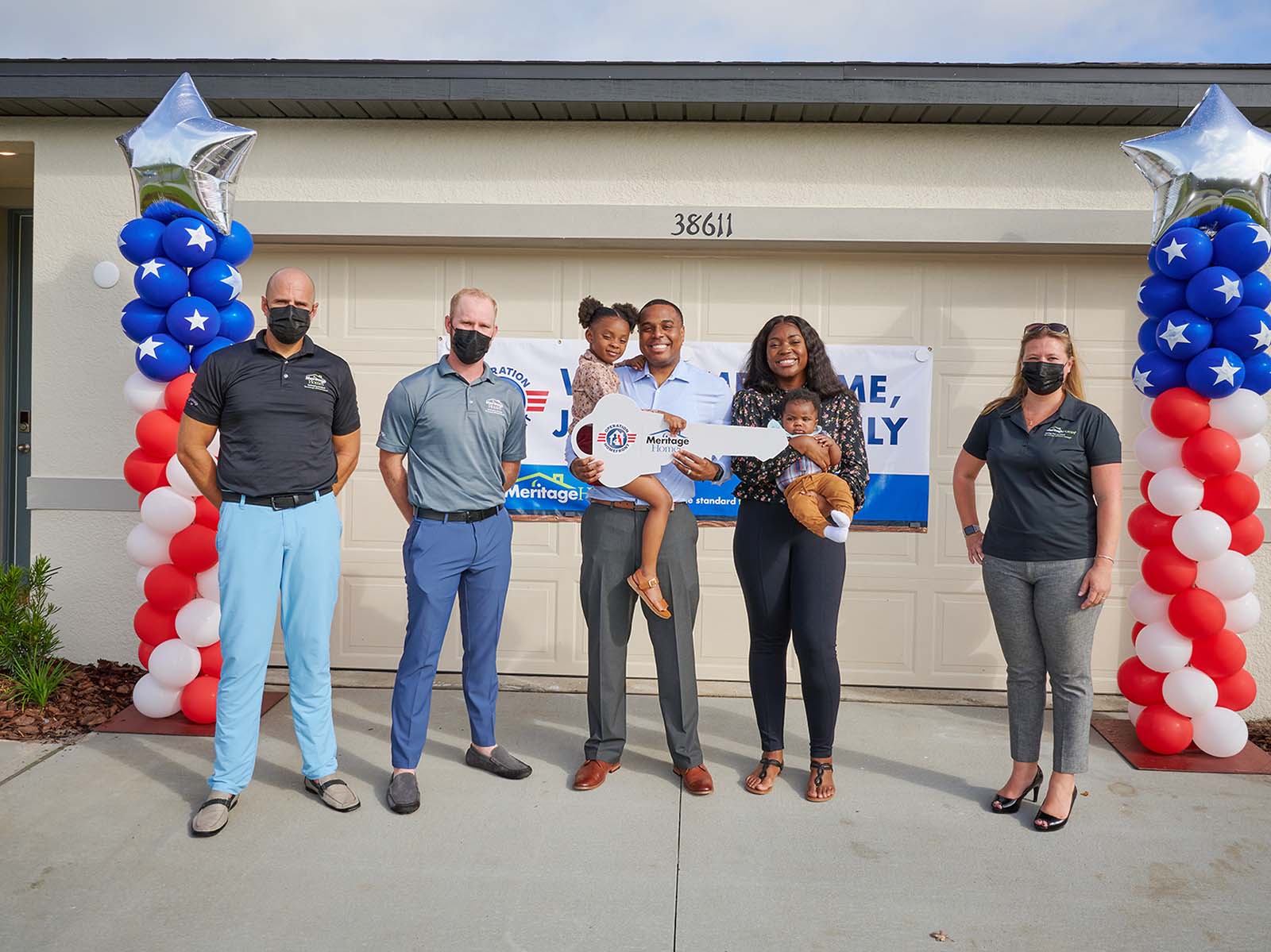 2021
Tampa, FL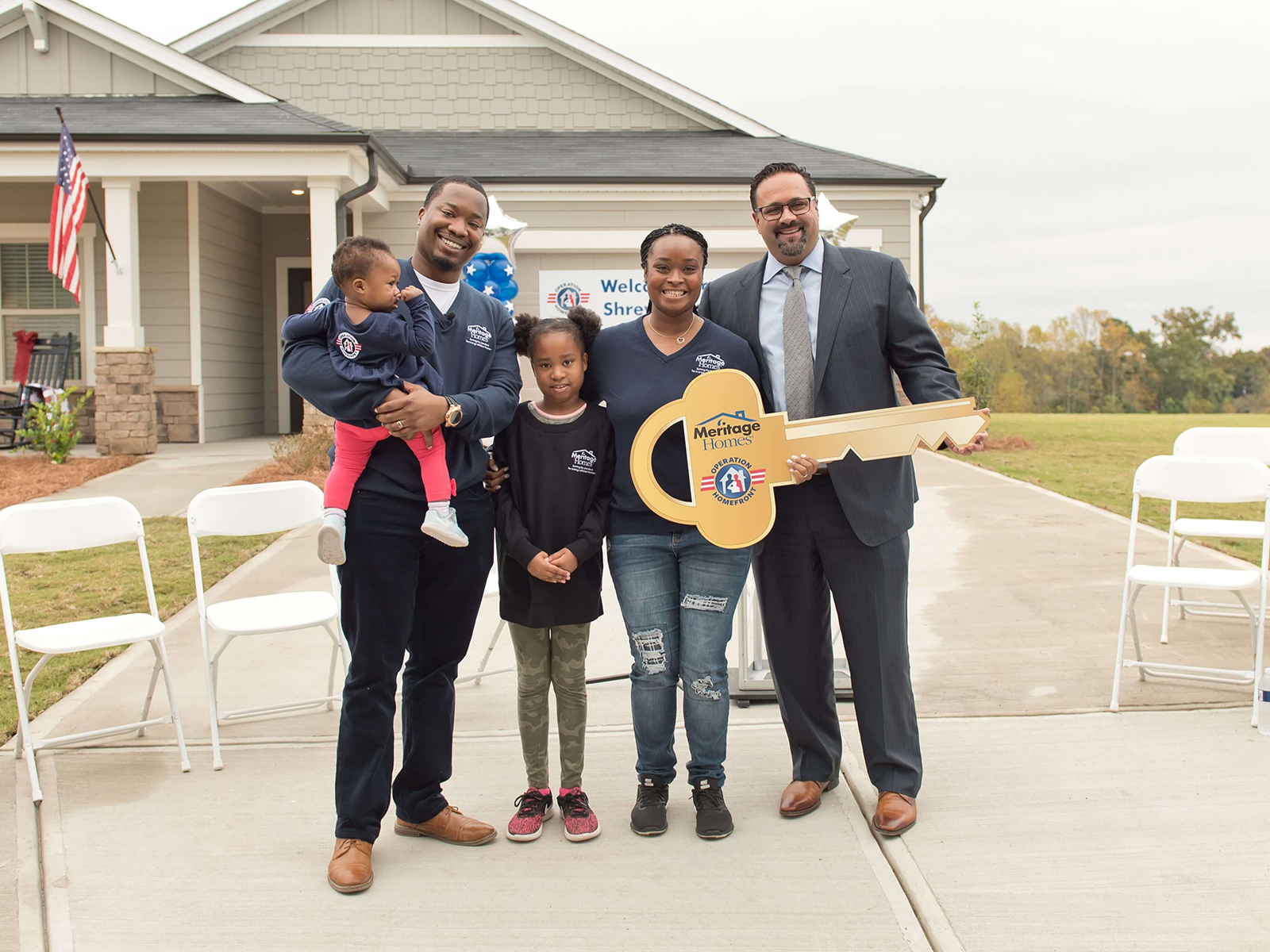 2019
Atlanta, GA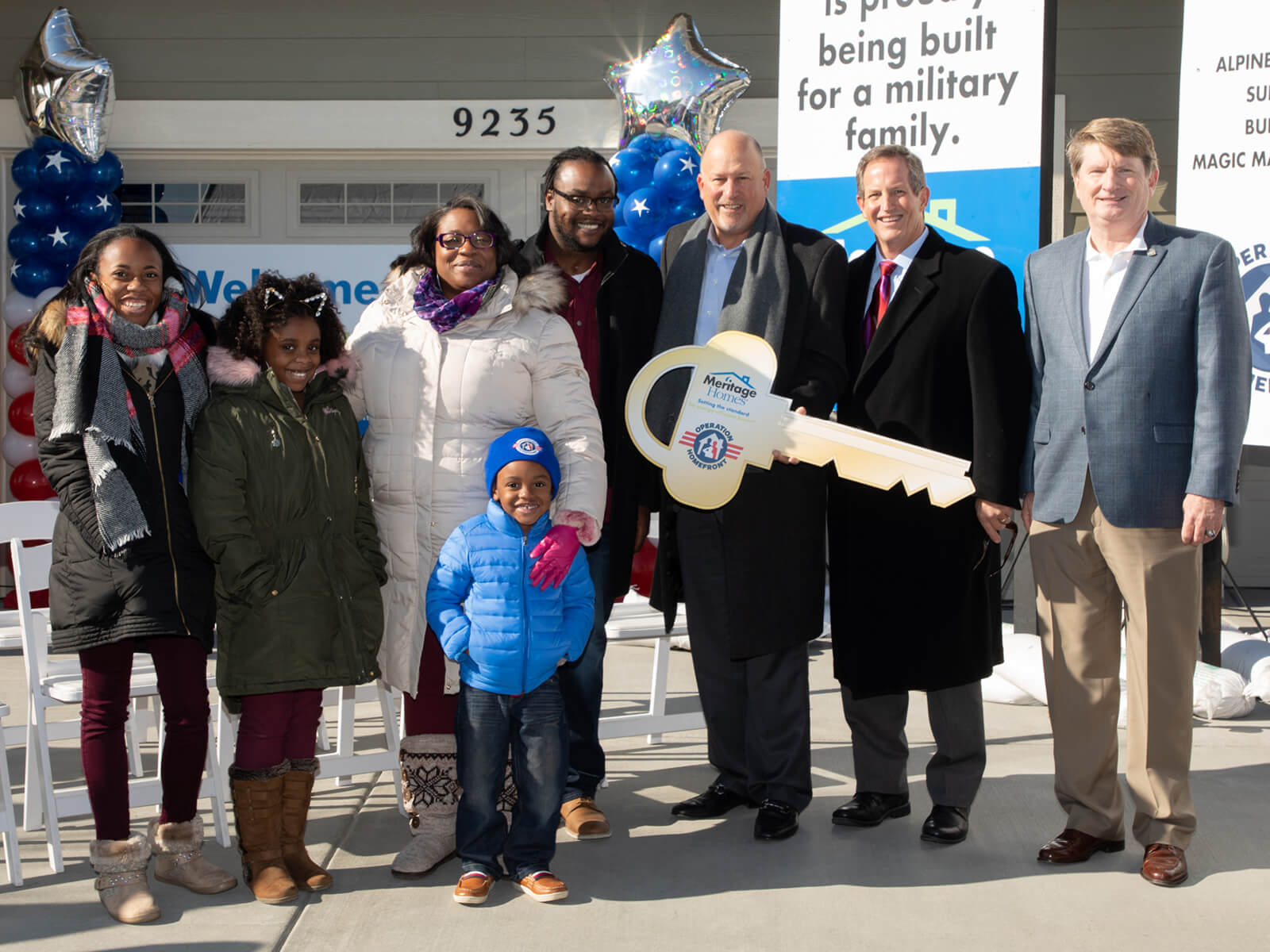 2018
Denver, CO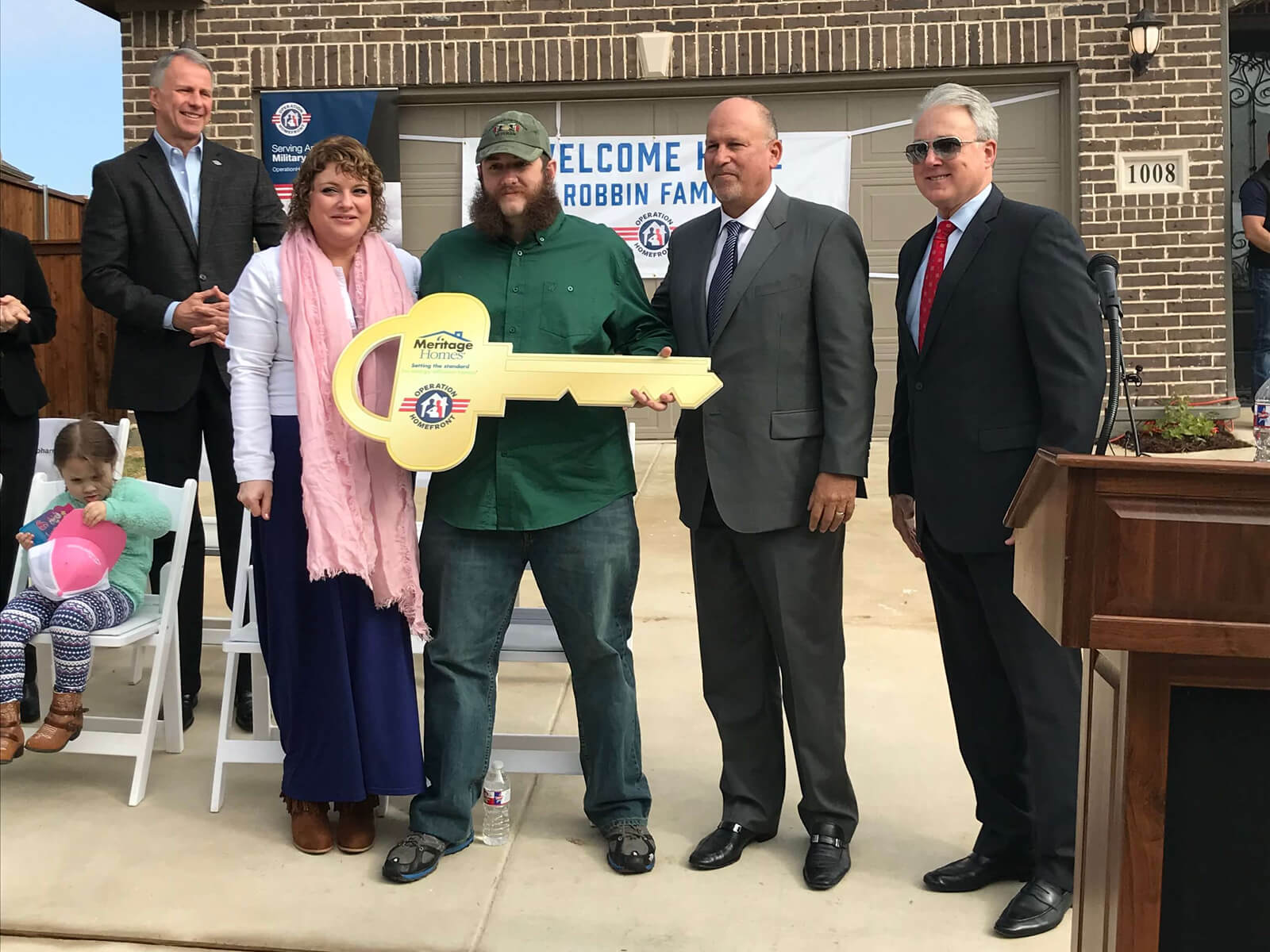 2017
Dallas, TX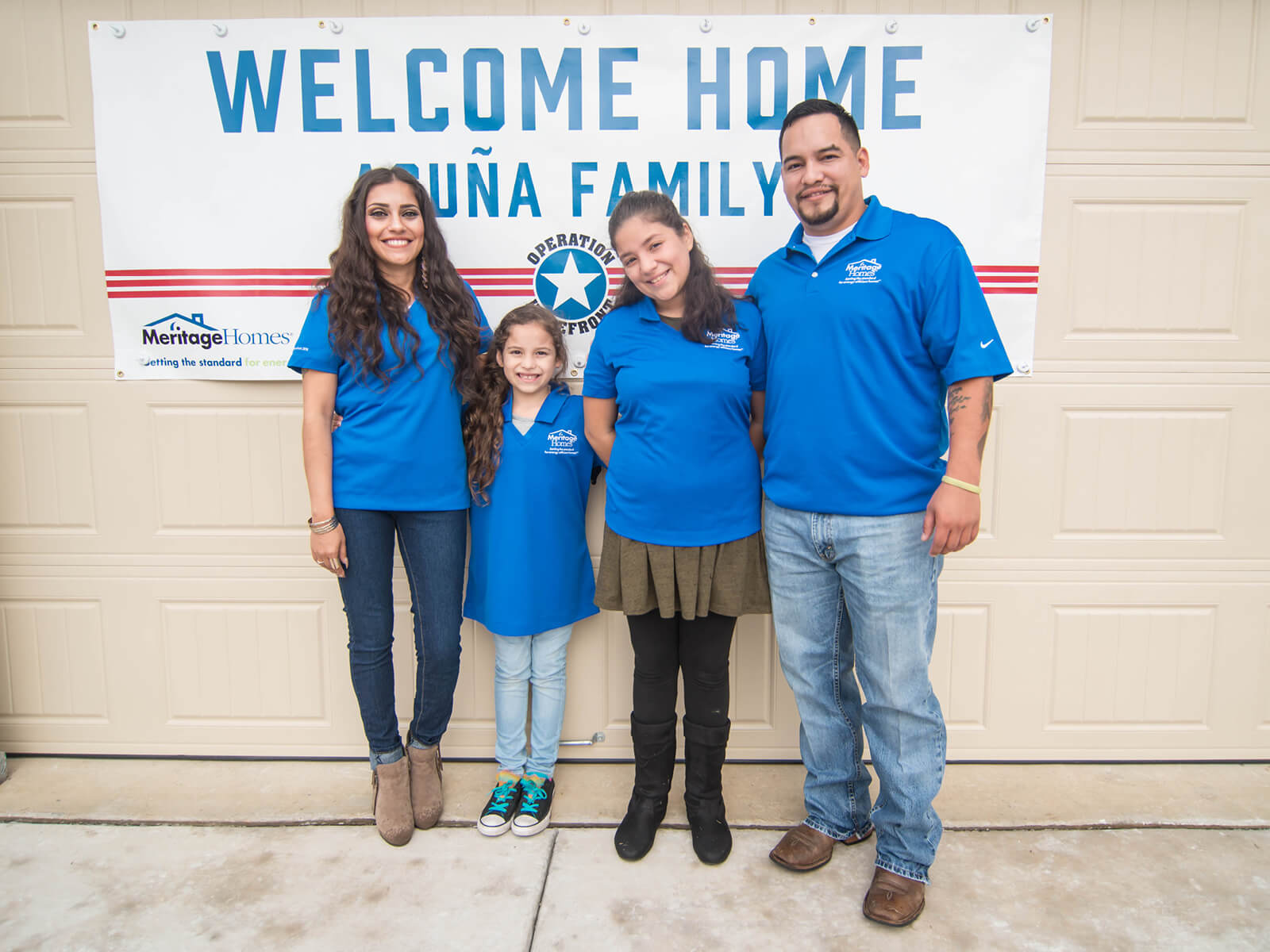 2016
Austin, TX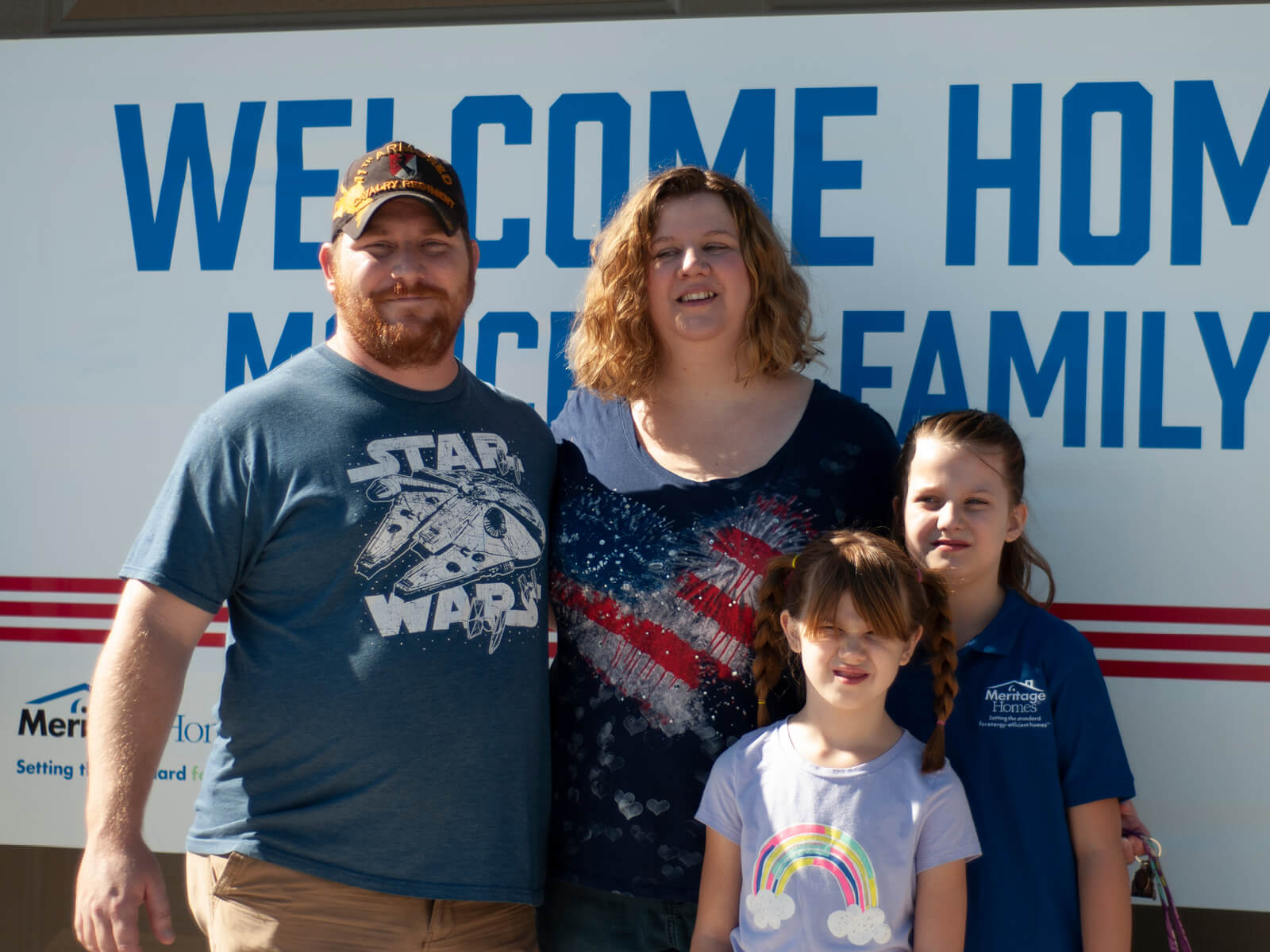 2016
Phoenix, AZ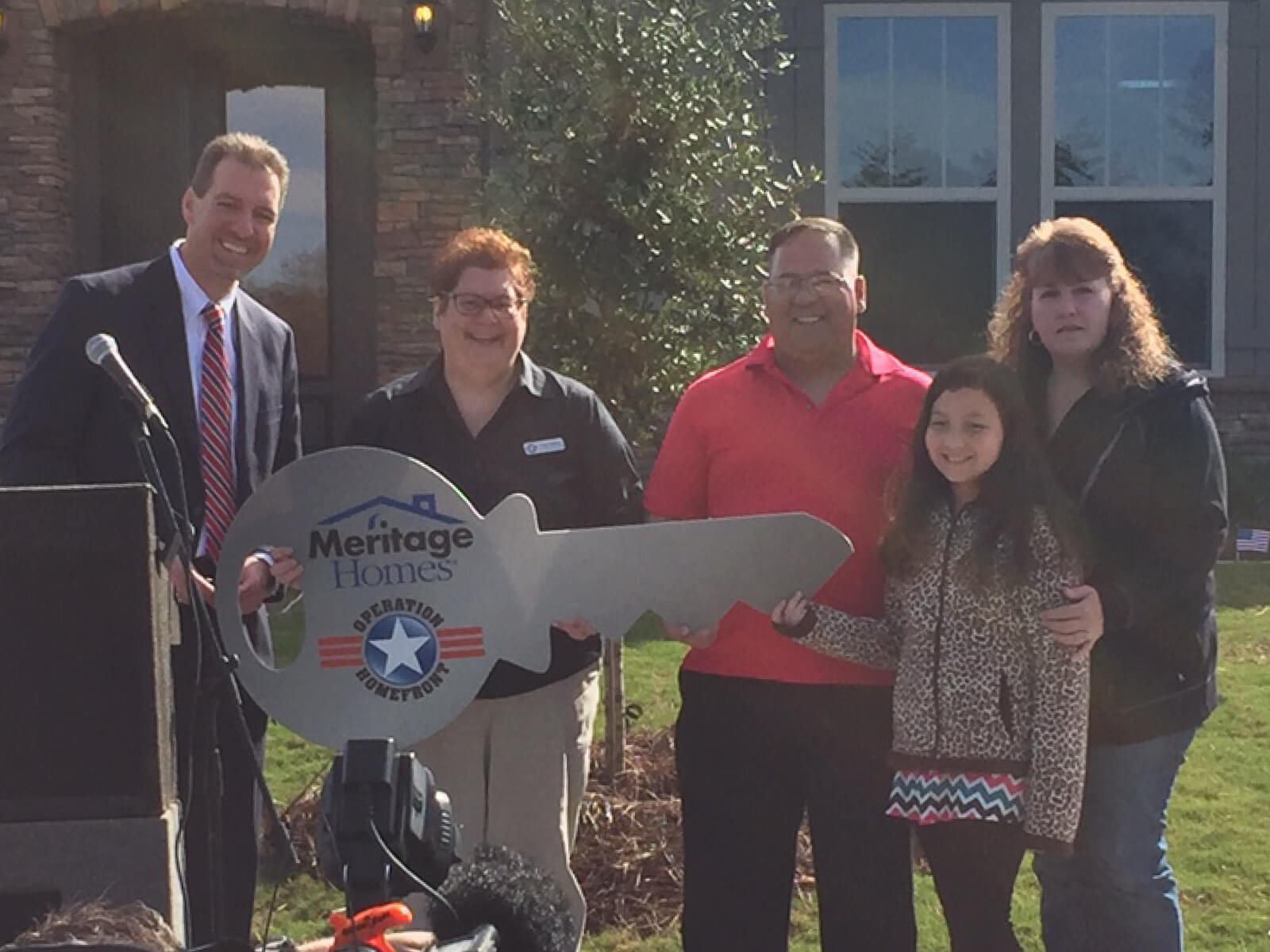 2015
Charlotte, NC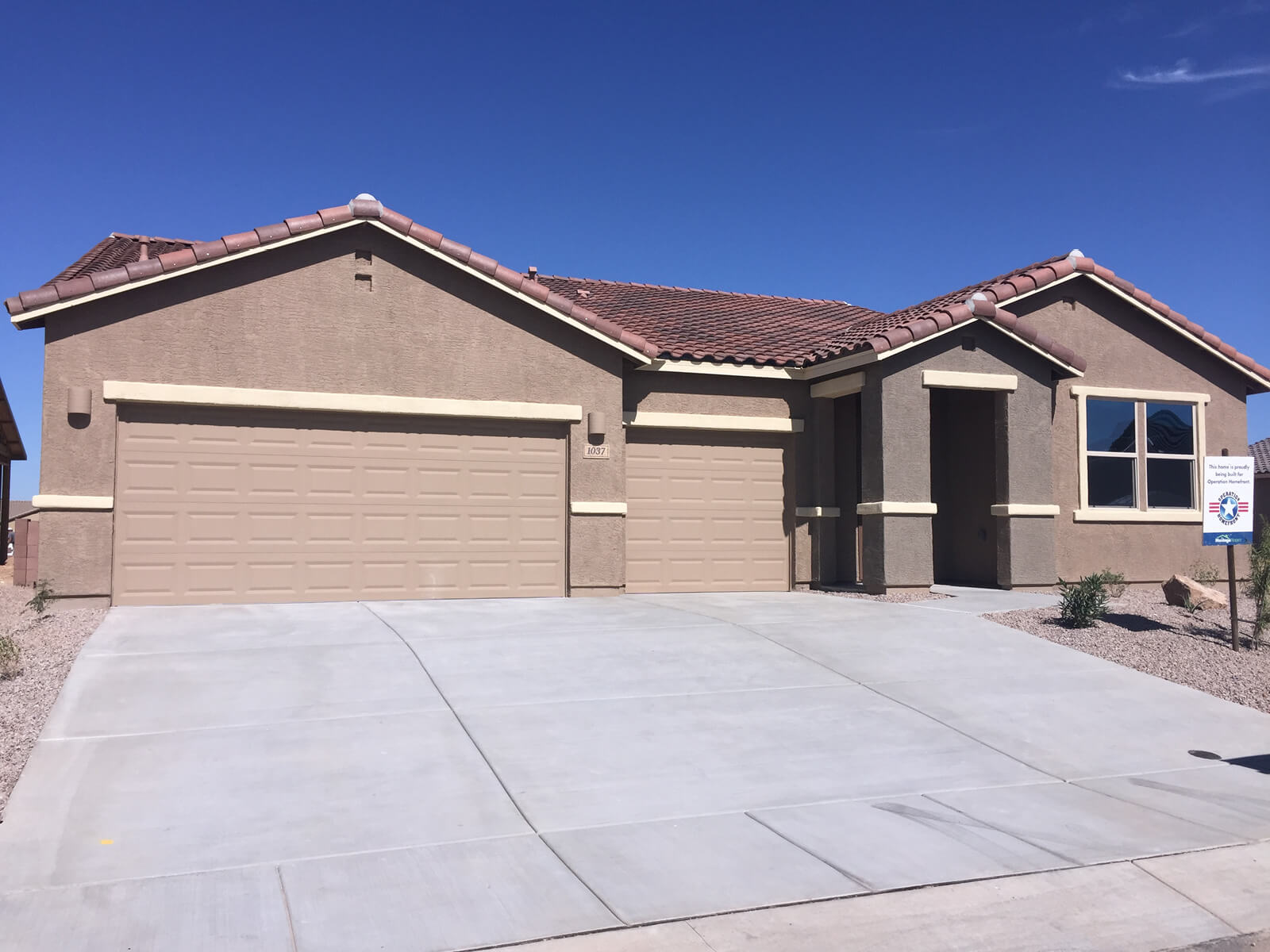 2015
Tucson, AZ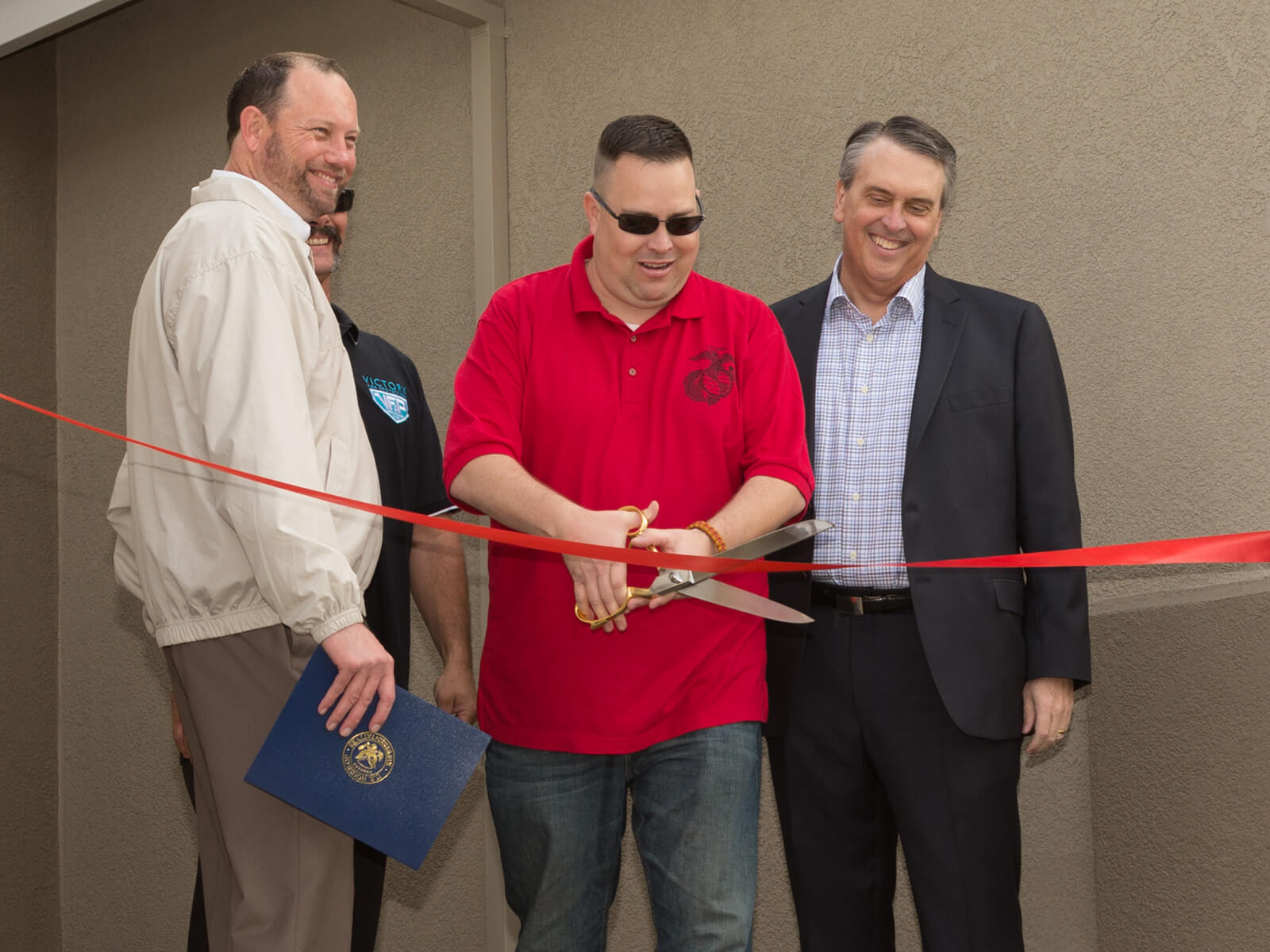 2014
Sacramento, CA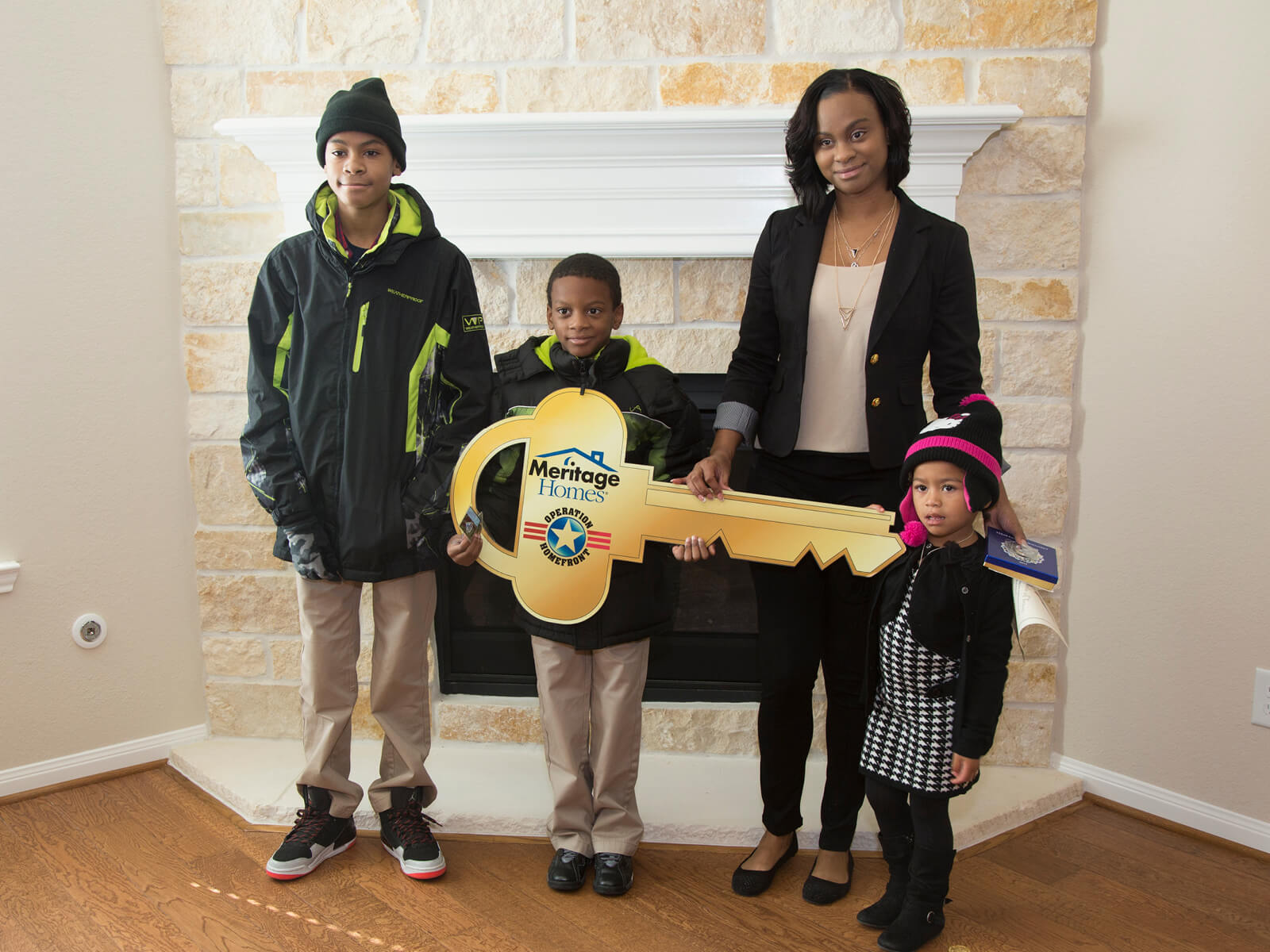 2014
Houston, TX
2014
Orlando, FL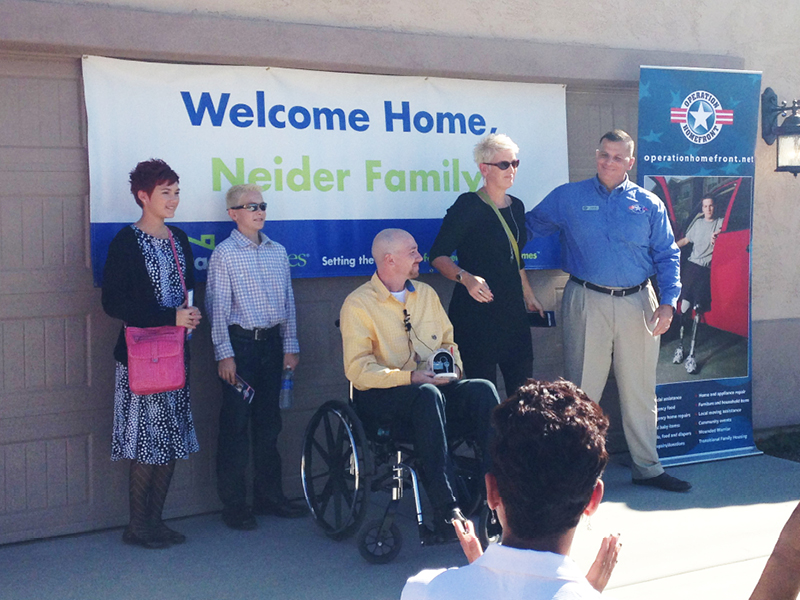 2013
Phoenix, AZ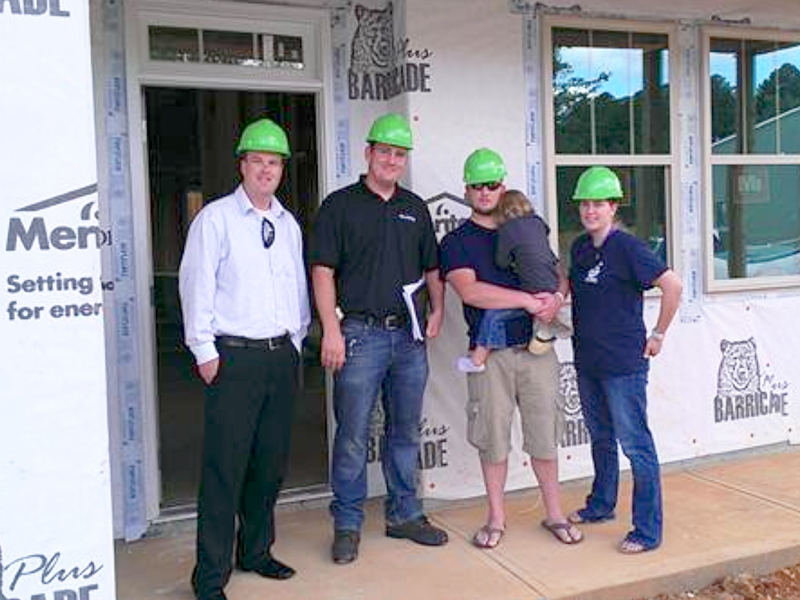 2013
Raleigh, NC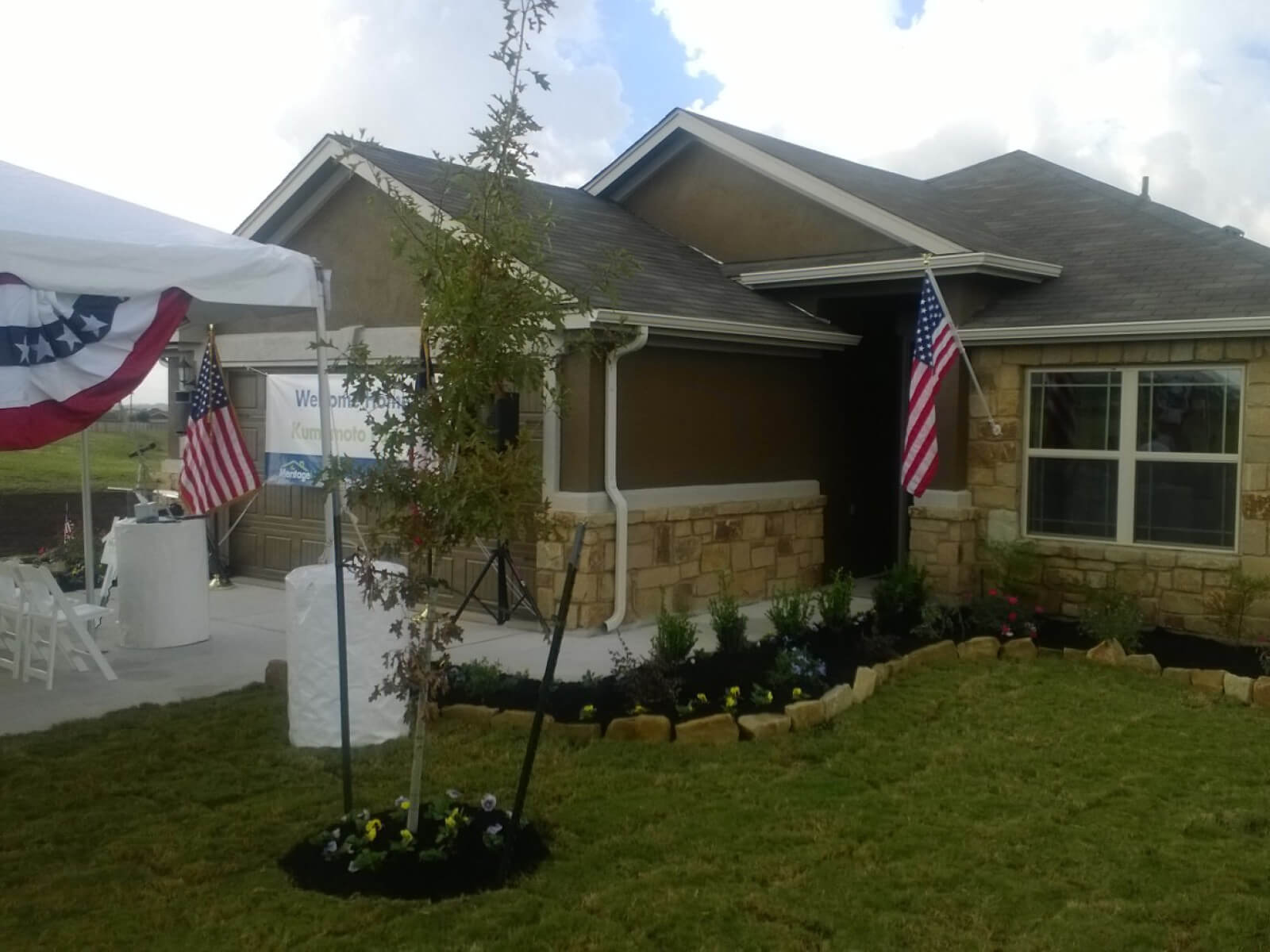 2013
San Antonio, TX
Thank you for your Interest in Meritage Homes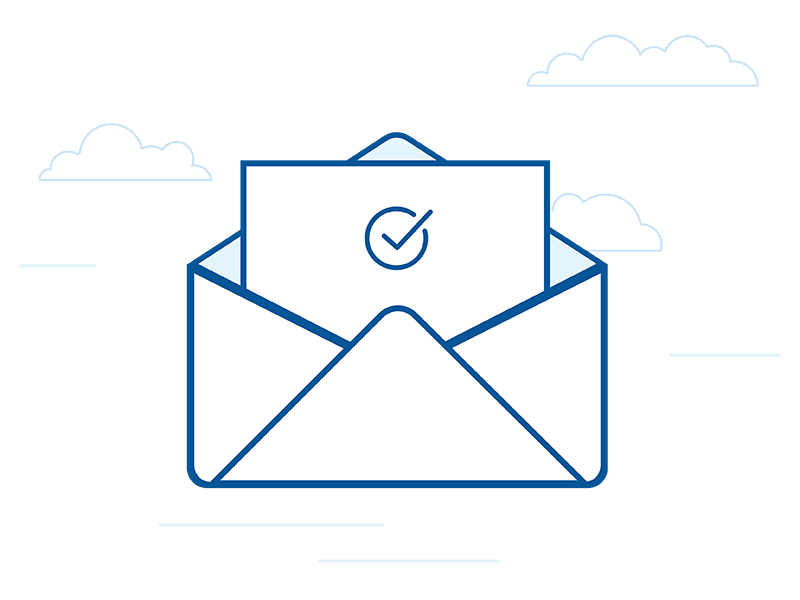 Your request has been received. You may modify your email preferences at any time by clicking "The Manage Preferences" link at the bottom of any email you receive from us.
Oops. Looks like something went wrong. Please try submitting again, or contact us at 844-860-7365 and we can help
Please try again later.